Winter Soulstice
Tim Kerr spins for Jonathan Toubin tonight at the ND
By Raoul Hernandez, 10:01AM, Thu. Dec. 22, 2011
After weeks of blessed drizzle and rain, the sun shines this morning, the shortest day of the year. Gotta be constructive with all that night, so we're grateful to local punk icon Tim Kerr for emailing us about tonight's Winter SOUL-stice: A Benefit Dance Party for Jonathan Toubin at the ND.
"Please come if you can this Thursday night," writes Kerr. "Even if it's just for a bit. You can help a good soul (no pun intended) smile....
"Me & Gabe Vaughn & Josh LaRue from Breakaway Records & Butcher Bear & DJ SUE are playing records for Mr. Jonathan Toubin, who suffered injuries earlier this month in Portland. Come help us raise some $$$ to send to our brother. Cover is $5, but we highly encourage you to give as much as you can. #BOOM."
Such love is mutual, too. On Toubin's New York Night Train Facebook page earlier this year, from which the attached poster image comes, Toubin wrote about meeting up with the onetime Big Boys/Poison 13/Lord High Fixers guitarist in April:
"This night is very special because one of my all-time heroes and inspirations TIM KERR is coming up from Austin for his first ever NYC DJ gig. Tim not only played in a number of bands that have meant the world to me since my youth and are still an inspiration on many levels, but also was a DJ at what may have been the first soul party I ever attended."
How's that for an endorsement of tonight's record hop? Starts 9pm.
A note to readers: Bold and uncensored, The Austin Chronicle has been Austin's independent news source for over 40 years, expressing the community's political and environmental concerns and supporting its active cultural scene. Now more than ever, we need your support to continue supplying Austin with independent, free press. If real news is important to you, please consider making a donation of $5, $10 or whatever you can afford, to help keep our journalism on stands.
READ MORE
More Jonathan Toubin
Call it a comeback. And a miraculous one.
Greg Beets, May 16, 2012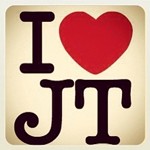 Onetime Austin rocker turned NYC DJ recovering
Greg Beets, Jan. 23, 2012
More by Raoul Hernandez
Eddie Taylor's 100th birthday, Dry Cleaning, and Terry Allen highlight our recommended shows
Jan. 27, 2023
New music picks from Superfónicos, Holy Water, and more
Jan. 27, 2023
KEYWORDS FOR THIS POST
Jonathan Toubin, Tim Kerr, Big Boys, Poison 13, Lord High Fixers, New York Night Train
MORE IN THE ARCHIVES