Jonathan 'New York Night Train' Toubin Badly Hurt
Former Austin guitarist turned NYC DJ run over in his sleep
By Raoul Hernandez, 12:39PM, Fri. Dec. 9, 2011
Veteran Chronicle Music writer Greg Beets called our attention to this horrific story out of Portland, Ore., last night involving his onetime bandmate and Austinite Jonathan Toubin, who was run over by a taxi as he slept in his motel room.
The Oregonian's account isn't for the faint of heart, but Beets reports that another local musician who's been in touch with the victim's family says that the Toubin was moving all his limbs and had been stabilized for surgery.
In Austin, Toubin manned guitar in both Cheezus ('91-'92), with Lyman Hardy (later of Ed Hall and now Pong), and then Noodle ('92-'95) before joining the Hammicks and later moving to New York in 1998. There, Toubin's become "the New York Night Train," a global soul archeologist who spins his rare finds at record hops from Israel to Mexico. Toubin, who was in town earlier this year spinning during South by Soutwest, was in Portland for just such an event.
According to the New York Night Train Facebook page the benefits have already begun – including one organized by Knife in the Water's Aaron Blount, featuring DJs starting at 10pm on Sunday at the 29th Street Ballroom – and a Paypal account for Toubin has been set up at ihearttoubin@gmail.com.
A note to readers: Bold and uncensored, The Austin Chronicle has been Austin's independent news source for over 40 years, expressing the community's political and environmental concerns and supporting its active cultural scene. Now more than ever, we need your support to continue supplying Austin with independent, free press. If real news is important to you, please consider making a donation of $5, $10 or whatever you can afford, to help keep our journalism on stands.
READ MORE
More Jonathan Toubin
Call it a comeback. And a miraculous one.
Greg Beets, May 16, 2012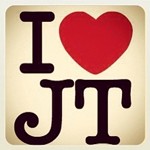 Onetime Austin rocker turned NYC DJ recovering
Greg Beets, Jan. 23, 2012
More by Raoul Hernandez
Urban Heat, Jonathan Terrell, Dayglow, Marcia Ball, and a smattering of metal headline our recommended shows
Dec. 2, 2022
The Sunday Antone's celebration benefits nonprofit HOME
Dec. 2, 2022
KEYWORDS FOR THIS POST
Jonathan Toubin, Cheezus, Noodle, New York Night Train, Lyman Hardy, Greg Beets, the Oregonian
MORE IN THE ARCHIVES