Fonda San Miguel Regains Face, Black Food Week Continues, Barkin' Creek Debuts, Boozy Cauldron Quests the Parish, and More …
All the news that's fit to get your taste buds quivering
Here's some of what's happening in Austin's culinary scene, as wrangled from numerous PR releases, official posts, words on the digital street, and even the occasional (verified) IRL eavesdroppings.
Yes, it's your Food News Buffet for the second week in September, Year Two of Our Plague, and so –
Like, what? You somehow didn't know that the Austin Chronicle Hot Sauce Festival is this very Sunday at the Far Out Lounge? It is, of course, and you can find details here, there, and everywhere …
And Black Food Week continues, with this week highlighting Black-owned food trucks across the city and next week again boosting the brick-and-mortar-based deliciousness of the African-American community …
Remember when Fonda San Miguel's distinctive bronze fountain, that elongated face created by renowned Mexican artist Sergio Bustamante, was stolen from the outside of the venue? All 60-plus pounds of it, wrenched right outta the wall by thieves unknown? Well, it's back! Owner and founder Tom Gilliland credits media coverage with leading to the anonymous return of the fountain over the weekend, saying, "It felt like having a dear friend return safely from an unexpected trip without knowing when or if they would ever return." And now that dear friend of bronze is back in its rightful spot – with "added security measures in place" …
Oh, woof! The Barkin' Creek Dog Kitchen & Bath, the biggest pet spa in Austin – with its own brand of food and treats, and a big retail section, and a bi-level grooming center – is now open in the Domain Northside (at 3200 Palm Way). It's being pitched as "the destination for humans' best four-legged friends," but we're pretty sure they didn't mean to cast any shade on our beloved Hank the Tripaw …
Hey there, wanderer among the worlds – feel like roleplaying your way to a fine buzz? Listen: The Boozy Cauldron Tavern is popping up in Austin for "a four-part cocktail experience and show led by Professor Dolohov Draven, current professor of the beverage arts and his top students." This'll be activated on Fri., Sept. 17, but you might wanna reserve tickets right now, lest some Parseltongue reprobate gank 'em first … This fantasy event is just passin' through, of course; but Austin's own Tiny Minotaur – a local, already legendary RP tavern helmed by an entrepreneurial orc named Oakda – is still around, and we're looking into that right now (and will be reporting back ASAP) …
So glad to hear that Suerte's Fermín Núñez – the kitchen maestro who creates, for instance, those nonpareil brisket tacos – will participate in the James Beard Foundation's upcoming Taste America culinary series, in collaboration with featured guest chef LeAnn Mueller, on Tue., Nov. 9. Details, details right here … What's also good is that October's Field Guide Festival has announced their full chef and farmer lineup; and, though the Friday opening dinner at Rain Lily Farm is already sold out, there are still tickets available for Saturday's festival events …
And we did tell you that Fareground has reopened Downtown, right? It's where you'll find the Israeli street food brilliance of TLV, and the culinary delights of Henbit and Austin Rotisserie and Little Wu and more, among the elegant and spacious indoor/outdoor setting at Congress & Cesar Chavez. Note also that Murph Willcott's Texas French Bread at 29th & Rio Grande is now serving dinner, Tue.-Sat., starting at 5pm. By this time you grok that TFB isn't "just a bakery," right? You're well aware that Willcott and his team's take on modern cuisine is what makes this bistro a foodie destination? Excellent. Almost as excellent as their wine program, even …
The longrunning Pillsbury Bake-off, a pretty big deal for those with dough on their hands, is now in its 50th year. And, actually, the Bake-off's 2021 iteration has already been judged and won. And the grand prize winner this year is, omg, Austin's own Julie Holden. Yes, the former Theatre Editor for the Austinist (remember them?), the amateur chef who's supplied innumerable house parties with exotic homemade ice creams (cardamom, sriracha, wasabi), the woman who interviewed Gary Numan for us in 2017 – she's the winner this year, and we've got a recipe-flaunting interview coming up soon …
Also, especially relevant for all you stay-at-homers, Tso Chinese Delivery's September collab with the Peached Tortilla means that you can be feasting on Five Spice Pork Belly Fried Rice (!) at the click of a button … Is that better, though, we must wonder: Is that better than the regular Brisket Fried Rice from Old Thousand? Tell you what: We'll have a hella great time figuring it out …
And September is National Honey Month, did you know? Normally, bee-wise, we'd recommend that you get your fine-dining ass over to one of the Lone Star state's best restaurants – but that gorgeous Hill Country eatery, Apis, remains shuttered against the pandemic resurgence; so, you and we and they will just have to hang on a bit longer. But! We're super buzzed to know that Bakery Lorraine is partnering with the National Honey Board to release a limited-edition Mesquite Honey Macaron that's available throughout this fall. Listen: The special macaron is filled with both a mesquite honey buttercream and fresh honey …
And maybe you'll want to pair such a heavenly confection with a fine Texas whiskey? Jake Clements of Texas Whiskey Festival tells us that Andalusia Whiskey Co.'s latest release, a Bottled in Bond Single Malt, is 100% malted barley, double-distilled in their copper pot still, and has been aged five years in 53-gallon #4 charred oak barrels – and it'll be available for purchase (at the distillery or online), starting Sat., Sept. 11. "We're excited to share what five years in the Texas climate does to whiskey," says Andalusia co-founder Tommy Erwin. Hell yes, Tommy, so are we all … and, later in the month, Austin's newest distillery and tasting room, Fierce Whiskers, is opening to the public on Sat., Sept. 25 – and they're celebrating with a free-with-RSVP party … and note that, next week, we (your cheery Austin Chronicle boozelovers) will publish a sequel to our recent round-up of spirits – soon after we break into this lovely bottle of Georgetown Gin from A.W. Craft Distillery …
Now y'all eat as well as you can, tip like it's going out of style, and mind those pesky Delta variants.
A note to readers: Bold and uncensored, The Austin Chronicle has been Austin's independent news source for over 40 years, expressing the community's political and environmental concerns and supporting its active cultural scene. Now more than ever, we need your support to continue supplying Austin with independent, free press. If real news is important to you, please consider making a donation of $5, $10 or whatever you can afford, to help keep our journalism on stands.
READ MORE
More by Wayne Alan Brenner
Who says we can't be the other-than-live-music capital of the world, too?
Oct. 7, 2022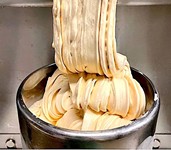 All the news that's fit to get your taste buds quivering
Oct. 5, 2022
MORE IN THE ARCHIVES