Dec(k) the Walls
By Andy Campbell, 12:36PM, Fri. Dec. 14, 2007
I've got moving on the brain at the moment.

I'm giving up my digs on East Oltorf for a duplex in French Place in my efforts to ensure that this year is 2000-and-great!

Moving always provides the opportunity to gift/Goodwill/throw away all that crap … er … stuff … that seems to be plaguing my life, and I guess it doesn't help that I seem to be attracted to anything shiny, electric, or colorful. Really, I'm like a small child or a monkey.

Which is why I'm excited about the possibility of using decals to decorate my new space. Luckily there are several online retailers of adult decals, and I'm having a hard time choosing. So maybe you can help me …
"Ferm" means "clever" in Danish, and the design company ferm Living certainly provides the shopper with clever and beautiful wall decals (they also have gorgeous wallpaper). ferm Living's bold designs can give gravitas to what may appear to be a childish design idea.

Take, for example, the world map decal:





or the Power Pole (one of my favorites at the moment):




If variety is what you crave – and believe me, I do – then U.S.-based Blik is your decal depot. In addition to having great original designs, Blik also collaborates with toy designers and the immensely popular Threadless.com. Electric colors, low prices, and snarky hipster graphics have come to define Blik's products.

Blik brings you back to your gaming childhood with these Space Invaders decals: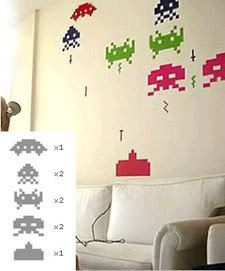 If High Art is what you crave, then create your own Damien Hirst spot painting with these:




Finally Domestic, a French decal giant, provides the decal denizen with high-end wall and floor decals. Many of Domestic's designs seem too designy, and perhaps unfeasible. Yet, there are some incredible gems here, too.

I am in love with Domestic's Souvenir decal set: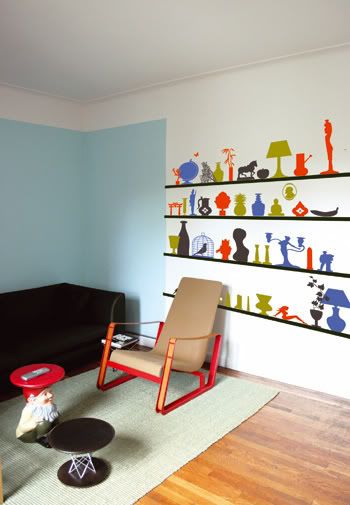 And the Cascade set seems to be geared for multi-leveled spaces:




But honestly, who needs another trash can?


A note to readers: Bold and uncensored, The Austin Chronicle has been Austin's independent news source for almost 40 years, expressing the community's political and environmental concerns and supporting its active cultural scene. Now more than ever, we need your support to continue supplying Austin with independent, free press. If real news is important to you, please consider making a donation of $5, $10 or whatever you can afford, to help keep our journalism on stands.
READ MORE
More by Andy Campbell
It was the year that was.
Jan. 1, 2016
In the wake of HERO's overturn, Houston's vulnerable left vulnerable
Nov. 4, 2015
KEYWORDS FOR THIS POST
Wall Decal, ferm US, Domestic, Blik
MORE IN THE ARCHIVES