Distilling an Entire Comedy Festival Into a Single Hour?
The New Movement's Rob Gagnon Thinks It's Possible
We haven't actually interviewed him about this, no.
We're not even offering a preview of the event here, unlike we did with our recent post about tonight's Heckle Factory show – also happening at the New Movement Theater.
But Rob Gagnon's doing this thing there on Saturday night at 10:30pm, and it's called the 1-Hour Comedy Festival, and – in addition to the usual stand-up stylings – it's supposed to be a showcase of everyone and everything you see at a comedy festival.
Comedy-festival stereotypes, in other words.
And so we we asked him, "Well, like what, for instance?"
And Gagnon sent us a list. And it's a thing of beauty.
And so we're sharing that list with you now:
Unattended Child
Comic Who's Big In Europe
Quirky Female Comic
Guy Who's "Fed Up With Society These Days"
Angry Female Comic Who May Or May Not Be A Lesbian
Inexperienced Comic
A Magician/Comedian
Obnoxious Blogger Updates
Overpriced Food Vendors
Random Celebrities You Only Kind Of Want To See
White Guys Freestyle Rapping
Unauthorized Vendor Selling Homemade Shit
Some Asshole With A Puppet
Any of that ring a bell with you, seasoned comedy fan?
Yeah, and the show's only $5. Word to the wise.
A note to readers: Bold and uncensored, The Austin Chronicle has been Austin's independent news source for over 40 years, expressing the community's political and environmental concerns and supporting its active cultural scene. Now more than ever, we need your support to continue supplying Austin with independent, free press. If real news is important to you, please consider making a donation of $5, $10 or whatever you can afford, to help keep our journalism on stands.
READ MORE
More by Wayne Alan Brenner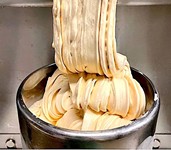 All the news that's fit to get your taste buds quivering
Oct. 5, 2022
Which is why Oct. 4 is filled with goodies for you
Oct. 3, 2022
KEYWORDS FOR THIS POST
1-Hour Comedy Festival, Rob Gagnon, New Movement Theater, comedy stereotypes, Random Celebrities You Only Kind Of Want To See
MORE IN THE ARCHIVES